Tips To Convert Visitors On Your Auto Repair Shop Website
October 29, 2020 / Digital Vehicle Inspections

Your website shouldn't just be a window dressing—it should be an active member of your team. Visitors to your site are great, this means you're getting the visibility you desire. But, if views are all you're getting, you could be leaving money on the table. Converting those website visitors into customers should be the main objective of your website—but how do you effectively convert them?
Create Clear and Concise Content
If you have an existing website, you might need to tidy up any current website content. Oftentimes we can write a lot without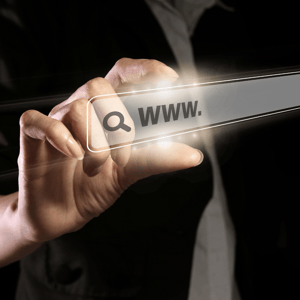 really saying anything. Just as brevity is the soul of wit, it's also the soul of converting website visitors. This isn't to say that you should go and delete as much as you can—having a certain word count on your website's pages is important for SEO (Search Engine Optimization) rankings. The goal instead should be to make your message loud and clear to your visitors and give all the words on your page a purpose. Review the current site content to see if there's any content that may be irrelevant or long-winded and could cause a visitor's eyes to glaze over and leave the page. The written content on your website should be engaging, inviting, and purposeful—and keeping it short, sweet, and to the point is the best way to do that.
Provide Relevant Information
While you're paring down excess content on your website, your next step will be to assess what information your site may be lacking. It's important to include information a potential customer may be searching for regarding the maintenance or repair of their vehicle. For example, give detailed explanations about what vehicle owners can expect when having a service performed and how often it should be performed. Also, featuring reviews on your site can help sway potential customers.
Your site should serve as a means to display your experience and expertise to the internet, demonstrating exactly why a website visitor should trust you with their vehicle and why they should schedule their next repair or routine maintenance at your shop.
Streamline The User Experience
The user experience of your site has a great impact on your visitors. While having the proper content is a fundamental part of converting your visitors, it has to be packaged in an accessible way. Is your site easy to navigate? Can visitors find what they're looking for? Does everything logically flow? Much like the content you've created, make sure the design of your site is free from clutter or excess distractions that lead the customer away from the goal you want them to complete.
Create a Clear Call to Action
Calls to action are just that, anything that causes a website visitor to take an action on your site. These are the points where your visitors will have the ability to convert. For your auto repair shop website, the main call to action will be for visitors to schedule an appointment for service. However, depending on the structure of your site, this may not be the only way your customers can convert. For example, if customers can reserve or purchase tires online through your site, this is also another example of a conversion point.
Easily Create and Manage An Auto Repair Shop Website That Converts
Having a sleek and concise website that helps your website visitors convert into customers doesn't have to be as overwhelming as it may seem. With Pit Stop Websites you can either implement appointment scheduling into your existing site in order to optimize conversions, or create a full site if you need to start from scratch.