Improving Your Dealership's Efficiency and Profitability
February 04, 2021 / Efficiency, Revenue & ROI, Digital Vehicle Inspections

As the old saying goes, time is money. The less time you spend on time-consuming tasks, the more time you can invest in other parts of your business. While improving efficiency within your dealership can lead to a greater profitability—you'll also see a number of other benefits as well.
Cut Down On Communication Times
How much time does your dealership spend on communication? The answer is probably too much. Take a look at your workload or the workloads of your employees, some delays you may be facing are right in your face and difficult to ignore—and some may be less obvious. Either way, identifying inefficiencies in your daily communication routines, both with customers and within the dealership, is the first step to finding the right solutions.
Customer Approvals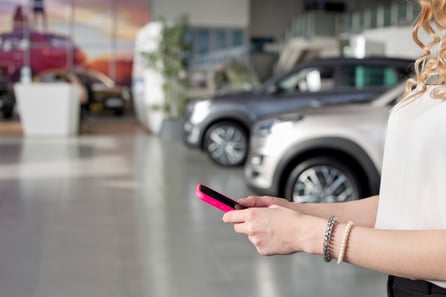 Communication hangups with your service customers are an inefficiency that typically comes with a giant flashing neon sign. When there are delays or miscommunications, your dealership feels it, and they feel it instantly. We all know that familiar ripple effect all too well when it comes to customer approvals on a service. The customer is called, they don't answer, then it takes them a while to return your call, and the result is that your service center is left hanging. It's hard to anticipate how much time anything will truly take. This is a frequent pain for all parties involved, and it's been an unavoidable annoyance since you've opened your doors.
Now, however, there's an easier way to significantly cut down on customer approvals. Two-way text messaging is a game-changing solution to the traditional back and forth. It's simple, text messages require less effort than phone calls. It's easier for a customer to quickly send a quick yes or no than to find a moment to step outside and return your call. This shift can save your dealership and your customers a lot of valuable time.
Digital Vehicle Inspections
Many times, creating more efficient communication entails establishing higher quality communication. How many times have you encountered a situation where explaining a service and why it's necessary is almost impossible to communicate? It can feel as if your service department and customers are speaking two different languages.
With digital vehicle inspections (DVI), you now have a tool to more easily communicate why services are being recommended to the vehicle owner. Each DVI allows for your dealership to share your expertise with your customers in an easily digestible format. For people with a limited or average understanding of the inner workings of their vehicle, this opens up a door to becoming an involved vehicle owner.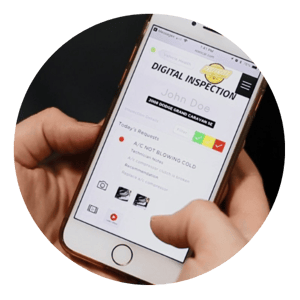 On each digital vehicle inspection, your technicians can take pictures or videos, with the added ability to draw directly on the photos. Highlight exactly what you want your customers to see, so you're on the same wavelength. Visuals combined with notes ensures that you're not just giving a monologue, but having a dialogue. Customers can more easily ask questions, and they are more likely to give the green light on recommended services because they have a greater understanding of the value and need.
By gaining this transparency, it becomes easier to not only sell the recommended services, but also to upsell. Seeing truly is believing. When it comes to the automotive industry, people tend to come pre-programmed that they're being deceived. We know that's far from the truth, but DVIs are certainly a potent way to chip away at vehicle's preconceived notions of our industry and practices. Through proper education, customers feel more able and educated to make the right decisions and to fully understand the reasoning behind them. This trust and transparency is incredibly valuable to your dealership and the way you interact with your new and regular customers.
Establish Procedures
While digital vehicle inspections work wonders for sharing vital information with vehicle owners, they also help streamline internal processes. By going digital, you can ensure that nothing falls through the cracks throughout the day. When it comes to the DVI, your team can have a template to follow so that your records are consistent as well as your standards. By having a reliable procedure for inspections, expectations are immediately set. Employees can focus more on their work and less on paperwork, allowing them to be more productive.
Creating more standardized processes allows for an increase in business. By implementing advanced appointment scheduling, you can ensure follow-up service appointments are already on the books, increasing the odds for repeat customers and sold services. Internally, with customers' maintenance appointments booked in advance, you can better plan schedules and staff in advance, allowing your dealership to be more efficient with its resources.
Ready For Your Dealership to Become More Profitable and Efficient?
If you're looking for great dealership software, look no further than NextGear. This all-in-one platform allows you to have all the tools you need without the hassle of multiple subscriptions from different providers. If you're ready to start seeing the results you've been looking for, sign up for a FREE 3-day trial today.