If you want to increase your customer retention and sell more services, then customer education needs to be a priority at your dealership. Informing your customers, whether they're new or have been regulars for years can improve your operations and help you to better meet your goals. The average vehicle owner doesn't know much about their car or truck, which means they also might not fully understand the value in maintaining their investment. But education doesn't just have benefits for your customers, it also has benefits for you and your dealership.
What You Could Be Missing Out On
When you get right down to it, you want to find ways to increase your revenue. You might feel like you have exhausted your options and tried everything you possibly can, but there might be a crucial business practice you're not following. Customer education might seem like an arbitrary item that doesn't make a lot of impact, but we're here to tell you that it does. If you're not making it a mandatory part of your service process, you could be losing out on more than you realize—like sales.
It's true, the more customers are educated, the more they're willing to accept recommendations, leading to more sales for your dealership. Time and again we've seen vehicle owners who have heard about the bad reputation our industry tends to have, and it's made them wary. This can be frustrating and make interactions less than ideal.
Why Should Your Dealership Start Focusing on Education?
By explaining the service process, allowing them to see the inner-workings of their vehicle, and clearly seeing what needs to be done with their own eyes, your customers will be much more receptive to maintenance services. Not only will this help you land more sales during the visit, but you'll also increase the likelihood of repeat visits.
If your customers are included in their service process and they see that you're invested in them and their vehicles, they will come to trust your dealership even more. This trust will allow you to more easily retain your customer base, and get them to come back through your door on a more regular basis. Simply put, the more effort you put up front into customer education, the less work you'll have to do in the long run to maintain or increase your customer retention.
The Right Software Can Make Customer Education a Breeze
Now that you know how customer education can ultimately benefit your shop, how do you go about doing it? With the right software, of course. One of the easiest ways to educate your customers on their vehicles is with Digital Vehicle Inspections,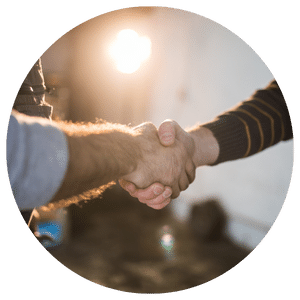 also known as DVIs. When a customer comes into your dealership, technicians can utilize this tool as they begin their routine inspection of the vehicle.
Digital Vehicle Inspection reports can be customized to fit the needs and routines of your dealership. As the technician conducts their inspection of the vehicle, they can take pictures and video of any parts, issues, or concerns they deem important. The DVI software then allows them to select a green, yellow, or red designation for the issue or non-issue. This then helps customers better understand the importance level of a recommended service as well as the current health of their vehicle. Technicians can also draw on images to more clearly illustrate issues and include written notes that explain what a customer is looking at. These reports can be emailed or texted directly to the customer for them to keep in their records.
Digital Vehicle Inspections break down vehicle service and maintenance into digestible pieces for the average owner. This accessibility helps them to feel more comfortable with the process, and enables them to feel like an active participant in their vehicle's maintenance.
Customer education doesn't just mean education about their vehicle, however. That transparency can carry over to how you communicate with your customers as well. We all know that familiar game of phone tag and how it can easily disrupt your maintenance department's workflow. Texting is a game changer, allowing your service advisors to more easily communicate with customers while their vehicle is in the care of your dealership. Easily get the approvals without the wait and never leave your customers in the dark.