Vehicles are one of the original and most progressive forms of technology, dating all the way back to 1885 when Karl Benz first invented the gasoline automobile powered by an internal combustion engine. Technology is disrupting the automotive industry and the way people drive. As vehicle technology continues to advance, why do many auto repair shops continue to resist adapting to technology within their business?
Why Should Auto Repair Shops Keep Up with Technology?
If an auto repair shop is working on the latest technology, it needs to be equipped with the latest and greatest information and tools to service it properly. Auto repair shops need to evolve alongside the vehicles they service.
Benefits of Automotive Technology
A common theme in technology across all industries is its ability to increase efficiency for daily tasks and routines. From the diagnostics and services you are performing on the vehicle to the management of your business and all forms of communication in between, technology helps boost productivity in your auto repair shop.
To learn more about increasing productivity in your shop, read 10 Tips to Boost Auto Repair Shop Productivity.
Implementing technology in your auto repair shop is commonly linked to enhancing: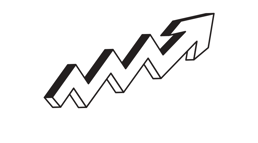 efficiency in daily shop activities
productivity of team members
accuracy of vehicle information
shop's professionalism
communication with customers
And while the latest technology comes with larger investments and new learning curves, the competitive edge it provides a shop is the difference between full bays and closed doors.
What Type of Technology is Needed in Repair Shops?
An automotive repair shop, like any vehicle, has many moving parts. The mechanics and technicians handle the physical labor in the bays while the service advisors educate their customers at the front counter. A repair shop owner has even more responsibility managing the entire team and facility. Each position yields its' own frustrations and complications, but oftentimes, the latest technology provides solutions to many of these problems.
Shop Management System (SMS)
An automotive shop management system is an automated system for auto repair workflow management. These days, most shop management systems encompass POS (Point of Sale) functions in addition to creating estimates, repair orders, and invoices. Operations, like ordering parts, scheduling appointments, managing personnel, and payroll, are all daily shop activities that keeps the shop running smoothly. If a shop is not using software to help manage and integrate these responsibilities, it is working WAY too hard.
"Work smarter, not harder." Before shop management systems, shop owners were busy managing their books. The only predictable way to increase profits was to have more vehicles in the lot. But, with more vehicles comes even more paperwork. Investing in a shop management software helps shops better manage time. With shop management systems, not only are shops given clearer opportunities to increase ARO, average repair order, they are also better equipped to increase car count.
Access to Information
The most prominent difference between a mechanic and technician is their area of experience. Mechanics are handy at fixing parts within a car, while technicians are trained to understand and interact with the computers in your car to diagnose problems. The title alone is proof that equipment in the bay must adapt to the evolution of the computers within the vehicle.
Technology allows immediate access to information from the OEMs, Original Equipment Manufacturer, which helps shops and techs solve common vehicle issues much easier. Using the right technology is the quickest way to diagnose systems. Using outdated methods cannot only lead to incorrect diagnostics, but can cause damage to expensive systems.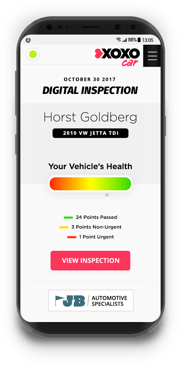 Digital Vehicle Inspections and Customer Communication
Digital inspections are proven to break down barriers between the shop and their customers with better communication. Pictures and videos are more digestible for people to understand, especially in a topic that is unfamiliar to them. When people hear information, they're likely to remember only 10% of that information three days later. However, if a relevant image is paired with that same information, people retained 55% more of the information three days later (Source).
Shops still using paper inspections are missing out on opportunities to build a stronger rapport with their customers by helping them to become an expert on their vehicle. With a better understanding of the condition of their vehicle, customers are more likely to approve services. Digital inspections also allow shops to build a history of the vehicle for future appointments.
Simply put, shops that are not keeping up with new technology will be left behind. Yes, repair shops will be able to conduct repairs on vehicles with older operating systems, but these vehicles will eventually fade away leading to less and less work for a shop to use. If your shop is not continuing to grow, it is dying.